Tennessee is a beautiful state that is known for its music, food, and natural beauty. As a travel clinician, you have the opportunity to explore some of the state's most popular tourist attractions while on assignment. Here are the top 5 tourist attractions in Tennessee that you won't want to miss: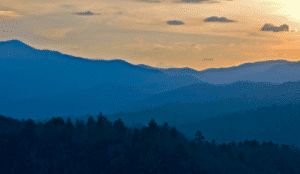 This park is a must-visit destination for anyone who loves the outdoors. With over 500,000 acres of wilderness, the park offers endless opportunities for hiking, camping, and wildlife viewing.
Elvis Presley's former home in Memphis is now a museum and popular tourist attraction. Visitors can tour the mansion, see Elvis's cars and airplanes, and explore exhibits about his life and career.
This Nashville museum is a must-visit for any music lover. It features exhibits about country music's history and legends, including Johnny Cash, Dolly Parton, and Hank Williams.

Located in the heart of the Great Smoky Mountains, Dollywood is one of Tennessee's most beloved theme parks. Named after country music superstar Dolly Parton, the park features thrilling roller coasters, family-friendly rides, live music shows, and delicious Southern cuisine. With something for everyone, Dollywood is a must-visit destination for tourists looking for fun and adventure in Tennessee.

For those who enjoy a good whiskey, a tour of the Jack Daniel's Distillery in Lynchburg is a must. Visitors can learn about the history of the famous brand, see the distilling process, and sample some of the whiskey.
As a travel clinician, you have the unique opportunity to explore the beauty and culture of Tennessee while gaining valuable work experience. Don't miss out on these tourist attractions during your assignment in the Volunteer State.
Looking for your next assignment? Use our searchable map.